The real future of financial planning
The real future of financial planning
[cherry_spacer size="20″]
Amazon's Alexa
[cherry_spacer size="10″]
I recently took part in an Amazon Alexa "hackathon" (a friendly "design" jamboree) that invited participants to "Invent the Next Generation of Alexa Experiences That Go Beyond Voice". We were urged to create a skill that combines voice with rich sound, visuals, touch and motion.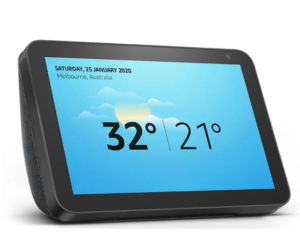 For those who don't know what an Amazon skill is, it's a program any developer can create that will play on an Amazon Alexa device. An Alexa device usually has a screen with multi-directional microphones that are ever-alert to the wake word "Alexa". For example, saying "Alexa what is the weather in Sydney" will wake up the device and it will tell you what the weather in Sydney is. Alexa is being built into TVs, laptops, cars and even ovens. My device at home (which I love) keeps me ever-informed and controls household items like the lights and sound bar.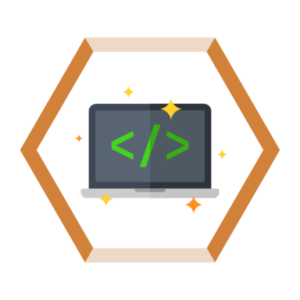 Back to the hackathon. Most participants found the brief best suited games and education skills but a few of us saw a future where Alexa could become a virtual adviser responding to the user in natural voice. A participant from Minnesota created a skill that provided insurance quotes entirely by voice and without human intervention. I did a financial health check, looking at retirement, risk exposure, estate planning, budgeting and debt ratio which Amazon certified and I won a modest prize.
Can Alexa replace an adviser?
Could this technology replace an adviser? I believe it can, for simple advice at least. It could also be of great assistance to an adviser.
Alexa can provide financial planning answers at a fraction of the cost and time. "She" remembers everything from previous sessions, performs any calculation immediately and displays supporting graphs and images. While preparing dinner, a user can "chat" to Alexa, updating their financial details, getting answers and exploring financial planning "what-ifs". The user could also tell Alexa to send the updated details to their adviser.
ASIC and Robo advice

ASIC have closed down a couple of "Robo advisers" for not being up to the job and their Consultation Paper 332 includes a survey on digital advice that found;
"In our research, we asked in group discussion and interviews whether participants would be interested in receiving digital advice. Some participants said they would not be interested. When we asked these participants why they were not interested, they said that they preferred engaging face-to-face with a financial adviser because this allowed them to establish trust and rapport with the adviser"
Nevertheless, ASIC remain supportive of "Tech" as a means of making financial planning more affordable and RG 255 provides guidance on the provision of digital advice. The bottom line though is the legal obligations of giving personal advice are not relieved if advice is delivered digitally and may even be more onerous as below;
"Digital advice licensees should have at least one responsible manager who meets the training and competence standards for advisers (i.e., natural persons who provide financial product advice to clients).

Depending on the nature, scale and complexity of your digital advice business, you may wish to outsource certain functions. If you choose to outsource functions relating to digital advice algorithms and the review of advice generated by algorithms, we expect you to have people within your business who understand these functions and to monitor this arrangement."
Government initiatives
The Australian Government has introduced an "enhanced regulatory sandbox" to test innovative financial services without first obtaining an Australian financial services licence. It aims to facilitate financial innovation in Australia from 1 September 2020 (see INFO 248). This will make it easier for fintechs to get traction.
The "real" future of financial advice
Back to the hackathon. I am constantly invited to join a hackathon promoting a new technology (see https://www.hackathonsaustralia.com/). Each hackathon will produce new ideas, skills and solutions. Some of them will find their way into financial planning making it more innovative, affordable and accessible.
Open banking will make data available to new fintechs. API's (Application Programming Interfaces) will access data previously "locked up" in legacy systems. 5G will allow the transfer of much larger amounts of data quicker turbo charging our mobile devices. Blockchain and crypto currencies will introduce new assets and ways of doing business. The "internet of things" (IoT) will connect all of us and all our devices. These devices will get steadily "smarter" as AI (Artificial Intelligence) improves. Virtual and augmented reality will give us new experiences and ways to conduct business.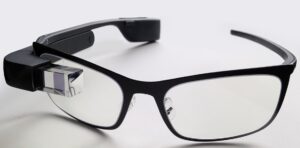 An online meeting wearing Google glasses is already possible.
The real future of financial planning will be heavily reliant on "tech" to provide the efficiency needed to bring down the cost of advice while still allowing planning businesses to be profitable.